Waxing
Head to Toe Waxing for Females & Males
Tanning
90 minute Rapid Spray Tan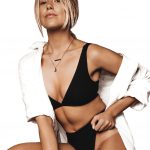 IPL Hair Reduction
Intense Pulse Light Treatment for Semi-Permanent Hair Removal
Why Get Waxed?
Males and Females usually get waxed to satisfy their sense of self-image, cleanliness, that sexy feeling or because their partners prefer the smooth look & feel. Once you experience it you'll be back for more…
Male and Female Waxing
We specialise in Brazilian waxing for men and women. Client satisfaction is of the utmost importance to us and our professional, friendly staff will make you feel completely comfortable in our clean environment. We only use the highest quality products available and we always use non-recycled wax & sterilised equipment
Spray Tanning
Tuscan tan rapid amino 90 spray on tan mimics natural skin tones with 100% accuracy as it contains a unique combination of violet based bronzers that produce an instant natural tan shade when sprayed on to the skin, and prevent yellow / orange undertones in the developed tan. The solution adapts to any skin type, and any depth of colour can be achieved. From lightly sun-kissed through to the darkest of tans. Better still you can shower after just 90 minutes! There is also a supporting range of products designed to prepare your skin prior to your spray tan application, and to maintain your tan afterwards. These products are available in salon.
Simply Brazilian is a small business dedicated to building a loyal client base and our clients are like family!
Frankston 0397812555     Mornington 0359755888